Forget your daily routines for a long weekend and relax on beautiful Åland archipelago tour. This trip is much more than just a motorcycle tour, it is an experience to a small green paradise between Sweden and Finland. Åland - the other face of Finland - is a guided motorcycle tour which will take you from one small island to an another all the way to Mariehamn, the capital of Åland with 11,000 inhabitants. From here, you will return with one of these superb ferries which connect Finland to Åland. These magnificent Scandinavian cruise ships make these crossings throughout the year and are comparable to Caribbean Cruisers.
Come let yourself be charmed by beautiful Finnish Archipelago, a hidden jewel which is little known by millions of European bikers. And as a biker, you will especially love to ride on wonderful small roads!
We have a ready 6 days program for you! All you have to do, is to choose the days for your group!
Enjoy our beautiful and clean archipelago!
Driver & Rental Bike | from 1290 €
Driver with own bike | 1090 €
Passanger | 990 €
Own room | 360€ €
Prices are for a group from 8-12... if you are more or less, ask!
- Meals which include the price are marked; b = breakfast, l = lunch, d = dinner -
D 01 | > Helsinki | d
We wish you arrive at your Helsinki hotel until 6pm. You will stay in Helsinki city center. From the airport you reach your hotel easily by airport train or Finnair's airport bus. The bus is running every 20 minute and the train is running every 10 minutes. Before welcome dinner you can do what to Finns do... have a Sauna at your hotel! At 8pm you will have welcome dinner with your tourleader. During the dinner your tourleader will give you a lot of info from coming days. If you power in your personal batteries after dinner, we will take you for a little city walk to the beautiful Helsinki citycenter!
D 02 | Helsinki - Turku | 222km, 3h 04m | b,d
Showtime. After breakfast time to pick up our bikes. When paperwork is done we head to the west and drive like kings! At least we follow a part of the day the old Kingsroad. The road which went from Turku to St. Petersburgh during the days Finland where under Russia and Turku was the capital of Finland. Today Kingsroad is one of the biker's favorite roads in South-Finland! One great pearl on the road is Fiskars. Small lively artesan village! From Fiskars we continue to Turku where we stay for the night. In the middle of Turku flows Aurajoki, Thames of Turku. Shores of 'Thames' has many restaurants to choose from for the evening.

D 03 | Turku - Mariehamn | 205km, 8h 05min | b,d
To day is a special drivingday. You drive through the beautifull archipelago to Åland. Åland is a part of Finland but it has it's partly autonomy, everybody here speaks swedish and the roads are red. Finland's south-west arrhipelago area has about 40000 islands, so you do not see them all today but many of the! From island to island we go with small archipelago ferries. This day is quite long but easy. You have time to rest and enjoy archipelago on the ferries. At Åland we stay in Mariehamn, the capital of Åland. And the only city here. It is a very lively place in summer. In winter time the streets are empty.
D 04 | Mariehamn | ?km | b
Today you have kind of a day off. It means you can explore Åland on your own if you want! Åland is full of lovely small roads and it is not possible to get lost. You are always coming to the shore in an hour or so and there are always signposts to Mariehamn. One nice destination is Ecerö in the west, Geta in north and Lumparland in the south. In the city everything is in a walking destination. There is naturally a nice private boat harbor on both sides of the city!
D 05 | Mariehamn - Helsinki | 328km, 8h 15m (including 6h ferry time) | b,l
You have the whole morning time to stroll around idyllic city center. At 1pm we drive to harbour and take one of those big cruising ships which are sailing between Turku and Stockholm. Our destination with cruising ship in Turku. On board you get a huge buffet with all archipelago traditions and more and before you notice, you arrive in Turku. Arrival Time to Turku is 07:30pm and from harbor we drive to Helsinki via expressway, so you are in Helsinki 2 hours later! At your hotel you will be between 10-11pm. No big dinner anymore that time, but we take farewell drinks and some late evening snack. From the travel time today, you are 6 hours on the cruising ship.
D 05 | Helsinki > | b
Tour ends and time to go home. But if you have a spare day it is not a bad idea at all to enjoy our big small capital, Helsinki!
#
Driving times given are always the total driving time without stops!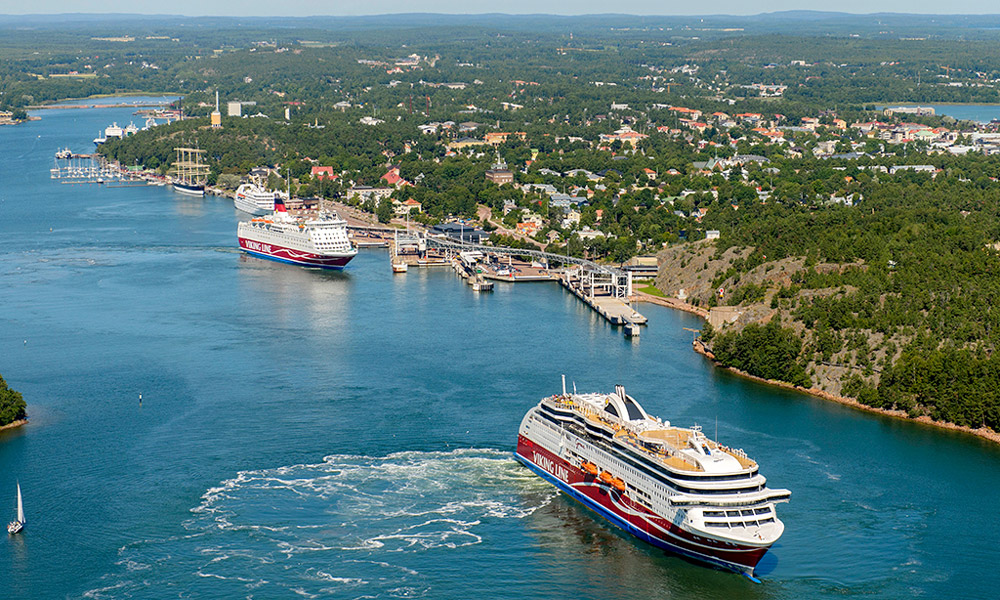 ° A professional PeterPanBike tour leader
° Good midrange hotels
° Service car for your luggage
° Small group, max 10 + 1 motorcycles
° Fuel
° Motorcycle Insurance
° Breakfast 5x, lunch 4x
° Archipelago ferry (small ferries) tickets from island to island!
° VikingLine ferry (big ferry) tickets from Mariehamn to Turku
° Evening sauna at hotels!
° Flights from/to Helsinki
° Dinners
° Drinks with meals
° Personal expenses
GROUP SIZE
° No limits if own group
° This tour is very much suitable to drive with 2 on the bike!
This is an easy and relaxing tour! You drive on paved small countryside roads which have very light traffic! And yes, there is not too much traffic anywhere in Finland!
We move around with ferries also! On the way to Åland we do island jumping with small ferries. Back to the mainland we take a huge cruising ferry!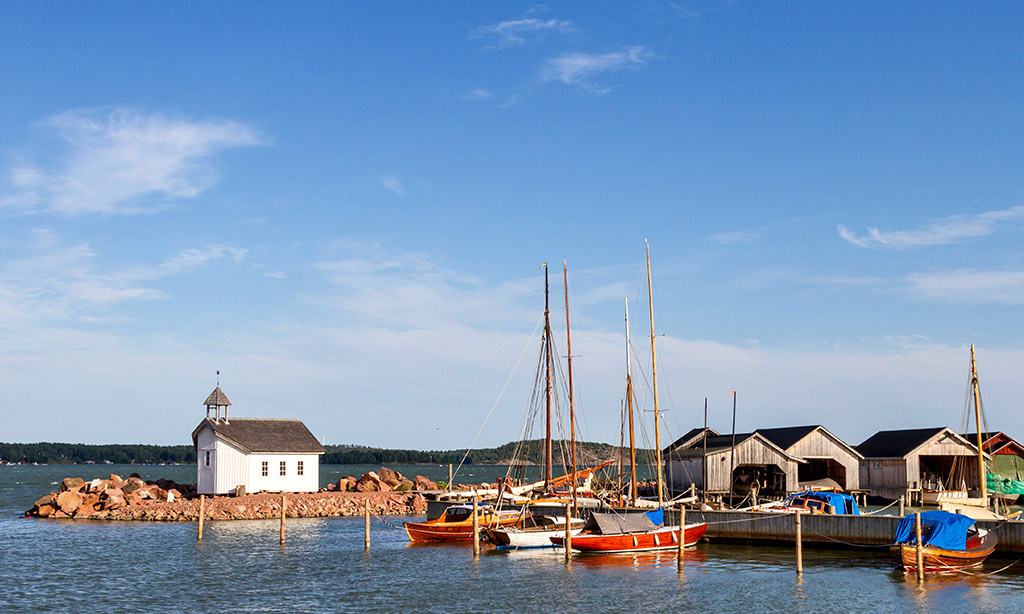 This is much like the trip with 1 reindeer. Differences are that the driving days vary and are a bit longer. Hotels are 3-4 stars. If there is a luggage car, it is mentioned in the section 'what is including the price'. Km per day between 150 and 350.
FLIGHTS TO / FROM HELSINKI
Finnair is flying several times a day to/from London and all European capitals. From Great Britan and Ireland there are daily straight flights also from Manchester Edinburg and Dublin! British Airways has also several straight flights from London to Helsinki!
Are you coming with your own Bike from Estonia or Sweden ...
... or coming from Germany?
PASSENGER - Yes. This tour fits very well also for two on the bike!
DIETS AND ALLERGIES - If you have food allergies or special diets, please let us know before the tour starts! Normal vegetarian diet is no problem and we are pretty sure we find food for all other diets also!
LANGUAGE SPOKEN - This tour is guided in English! No need to learn Finnish for traveling with us. However, you might pick up a couple words of Finnish during the tour! :]
HOTELS - Hotels on this tour are good midrange hotels!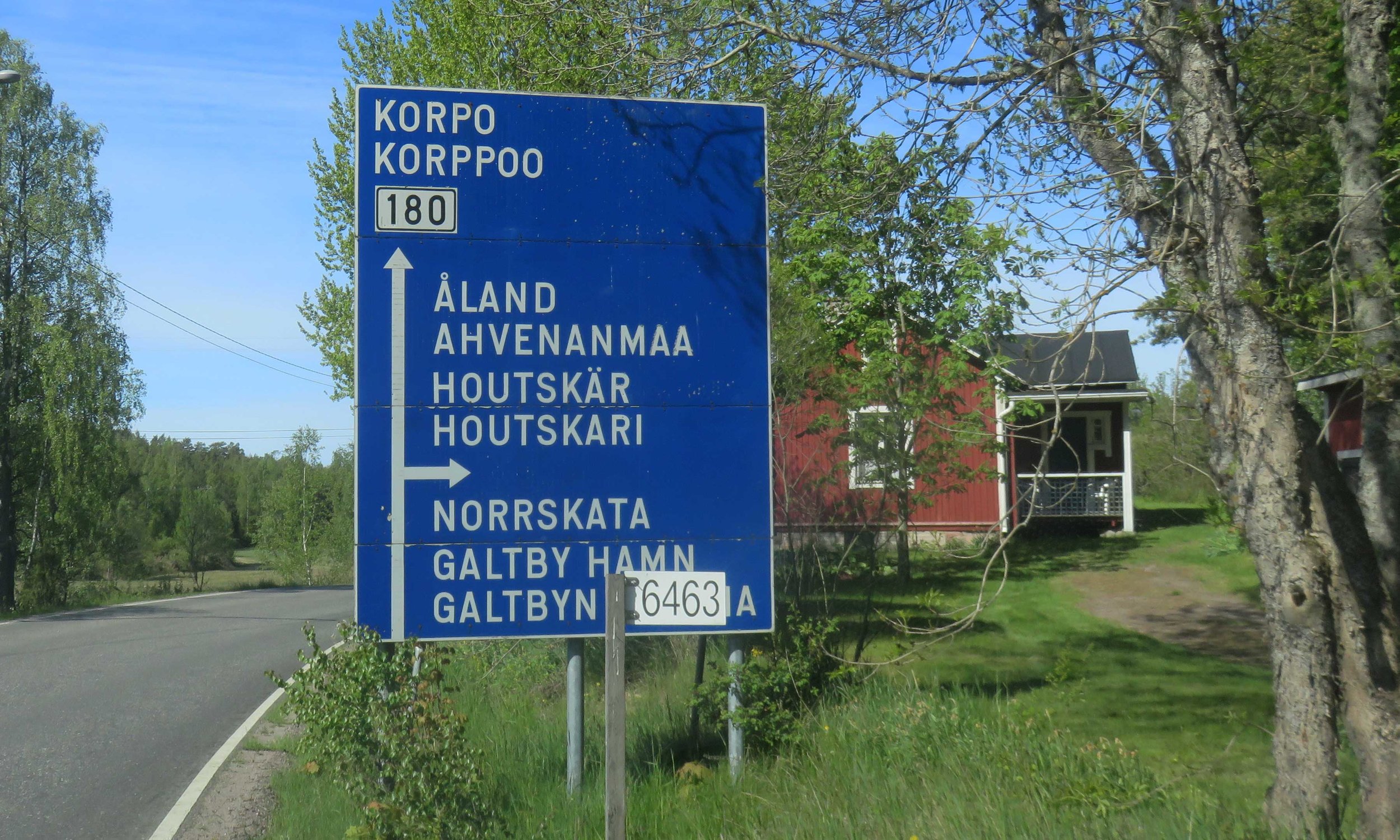 When you have paid your booking fee we will send you a Road Book about your tour and Finland. There is a lot of practical information for your tour and your destination! Feel free also to call us if something. Our number is +358 50 3568639 and our email mail@peterpanbike.com
VISA - No visa needed on this tour if you hold an European, North-American, Australian or New Zealand passport. If you come from a country where from visa is required, we help you with that!