Enjoy this gravel-adventure into the heart of the beautiful Finnish nature. On this tour you will avoid big roads and main roads. You will drive in the middle of wild forests and in the middle of beautiful lake scenes. You will drive on small winding gravel roads and small curvy paved roads with a wide smile inside your helmet! Many of these roads are also favorites for local bikers. Gravel and paved roads go on this tour more or less 50/50!
You will discover many of the authentic pleasures of Finnish wildlife. Making 'makkara' on the open fire in the forest is one of the exotic things on this tour. If it is a hot day there is a lot off places where from you can jump into the lake and have a swim! Sauna is naturally a must on this tour! Finns do it always naked, but you can use your swimming suit if you feel more comfortable in it!
You will also visit Jyväskylä on this tour, the city that hosts the famous Neste Rally Finland, formerly known as the 1000 Lakes Rally. Gravel Fun Run goes also through Savonia, which is often considered the most picturesque region of the country. And it is also said that is Savonia everything is on the listener's responsibility when you talk with locals! :]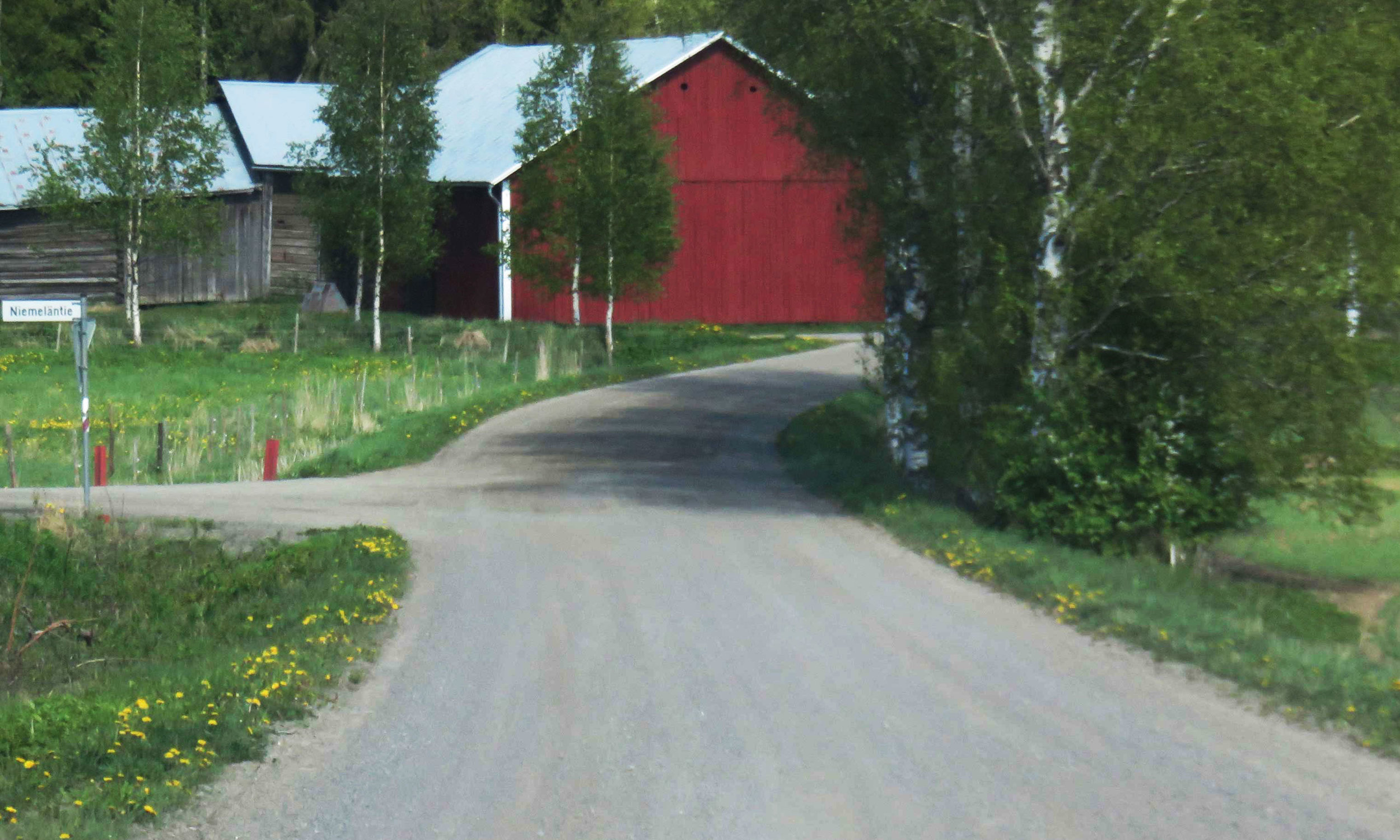 We have a ready 8 days program for you! All you have to do, is to choose the days for your group!
Finland is full of great gravel roads with almost no trafic!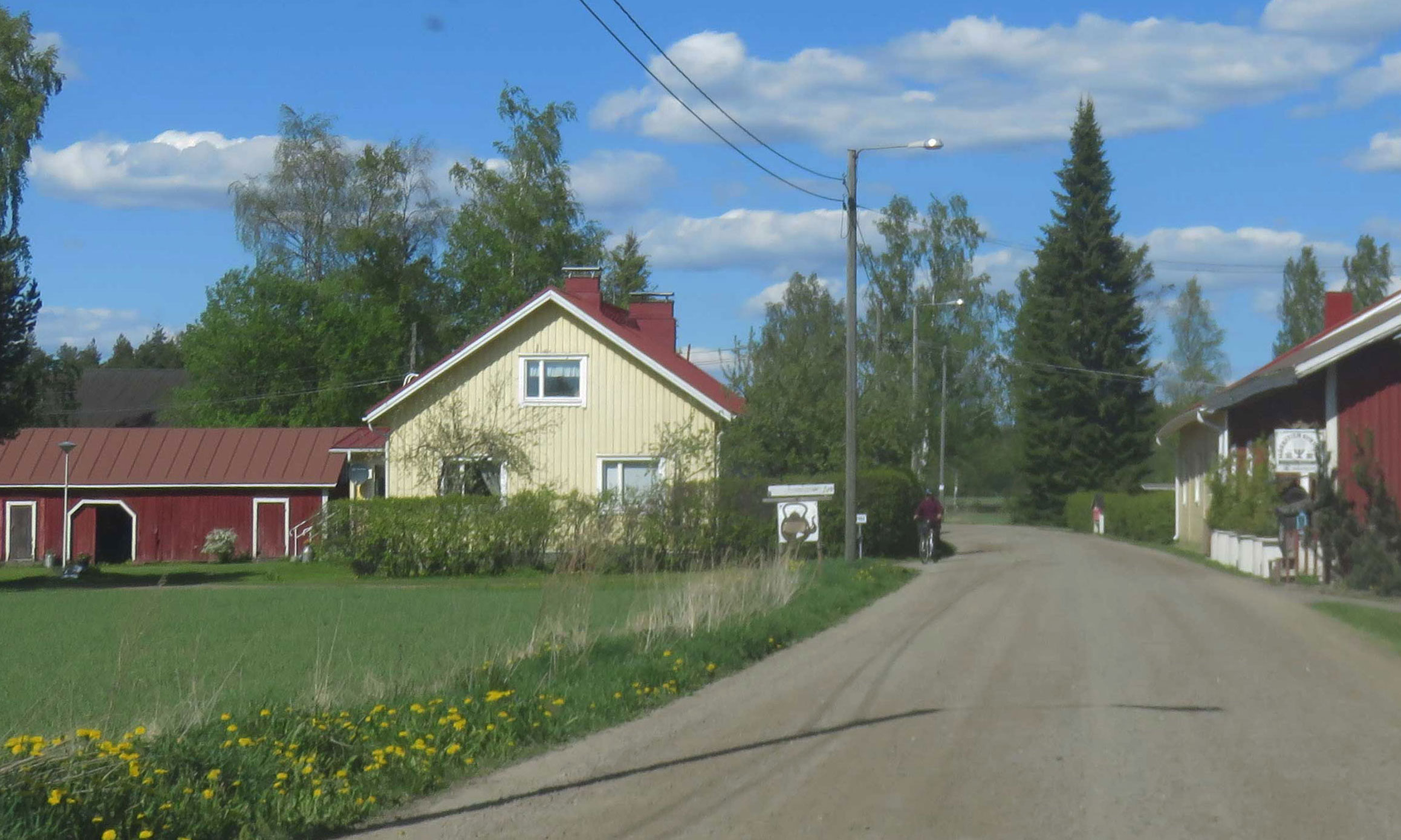 Driver & Rental Bike | from 2190 €
Driver with own bike | 1490 €
Passanger | 1390 €
Own room | 430 €
- Symbols of meals which include the price | b = breakfast, l = lunch, d = dinner -
D 01 | > Helsinki | d
We wish you arrive at your Helsinki hotel until 6pm. On this tour you will stay in Helsinki city center. From the airport you reach your hotel easily with airport train or Finnair's airport bus. A bus is running every 20 minute and a train is running every 10 minutes. Before welcome dinner you can do what to Finns do... have a Sauna at your hotel! At 8pm you will have welcome dinner with your tour leader. During the dinner your tour leader will give you a lot of info from coming days. If you power in your personal batteries after dinner, we will take you for a little city walk to the beautiful Helsinki city center!
Day2 | Helsinki - Tampere | b,l,d | 260m
Showtime after a good breakfast. When we come to the first gravel section, we take it smoothly and see how it goes for you on a gravel surface. Our destination on our first driving day is Finlands second largest city Tampere. Between Helsinki and Tampere there is nothing big. Only small road and small villages! After the check-in to our hotel, we enjoy the Finnish Sauna of course; in Finland everyone has a sauna at home. And every hotel has a sauna! If you have never tried it, this is an excellent opportunity. And since you are in Tampere, you have to try the world famous Finnish Black Sausage, "MustaMakkara". That is our starter for the dinner today!
Day3 | Tampere - Jyväskylä | b,l,d | 280km
Today we drive to hilly central Finland. You will drive on paved small winding roads and on small winding gravel roads. You will end your day in Jyväskylä, the home of the big Neste Rally. Our Jyväskylä evening is a special evening. We take a kind of cruise ship to Päijänne Lake. Your cruise ship is a floating sauna with an engine! This is an experience you will not forget!
Day4 | Jyväskylä - Kuopio | b,l,d | 270km
Go East… and North. More lakes and more hills. More fun small roads. We drive on great roads to Savo-area where yes is no and no is yes or maybe. Savo-people say that the truth is under the responsibility of the listener :] In the afternoon you will have a coffee break at a traditional Laavu in the forest. In the evening, you will have the most famous dish in Kuopio. That is "Muikut Muussilla", which is traditional finger fishes with delicious mashed potatoes.
Day5 | Kuopio - Joensuu | b,l,d | 320km
No lack of awesome paved and gravel roads today, either. In the afternoon, we are a bit cultural and we will have a break and lunch at the famous orthodox monastery, The Valamo monastery. Today your hotel will be a Finnish summer cottage (with electricity and facilities). In the evening we have again a special evening! You will we have a tent sauna and barbecue sausages on a campfire… and swimming in the lake of course.
Day6 | Joensuu - Savonlinna | b,l,d | 300m
Today our destination is Savonlinna, the home of Savonlinna Opera Festival. We won't go to the Opera, but we are a bit cultural anyway! You will visit the world's biggest wooden church at Kerimäki in the afternoon. Today you drive also one of the most beautiful parts of your tour. Punkaharju-road just before Savonlinna! In Savonlinna, before the dinner, we take a 1h lake cruise to the Lake Saimaa around Savonlinna. No Sauna onboard today :]
Day7 | Savonlinna - Helsinki | b,l,d | 410km
It is your longest driving day today, but not too long. Also, one of the best when it comes to the worst of roads, and we will drive the most beautiful stretch on paved roads. In the evening we are back in Helsinki and we return our bikes. That means it's time for a farewell dinner… after the Sauna.
Day8 | Helsinki | b >
No hurry to get up today, but before noon anyway. Yes, this is the end of the tour.
***
¡ Driving times given each day are non-stop -times according to Google maps ... ;) ¡
° A professional PeterPanBike tour leader
° Good midrange hotels. One night in a summer house!
° Service car for your luggage
° Small group, max 10 + 1 motorcycles
° Fuel
° Motorcycle Insurance
° Fulloboard on days 2-7. Dinner on day 1 and Breakfast on day 8.
° Floating sauna evening!
° Tent sauna evening!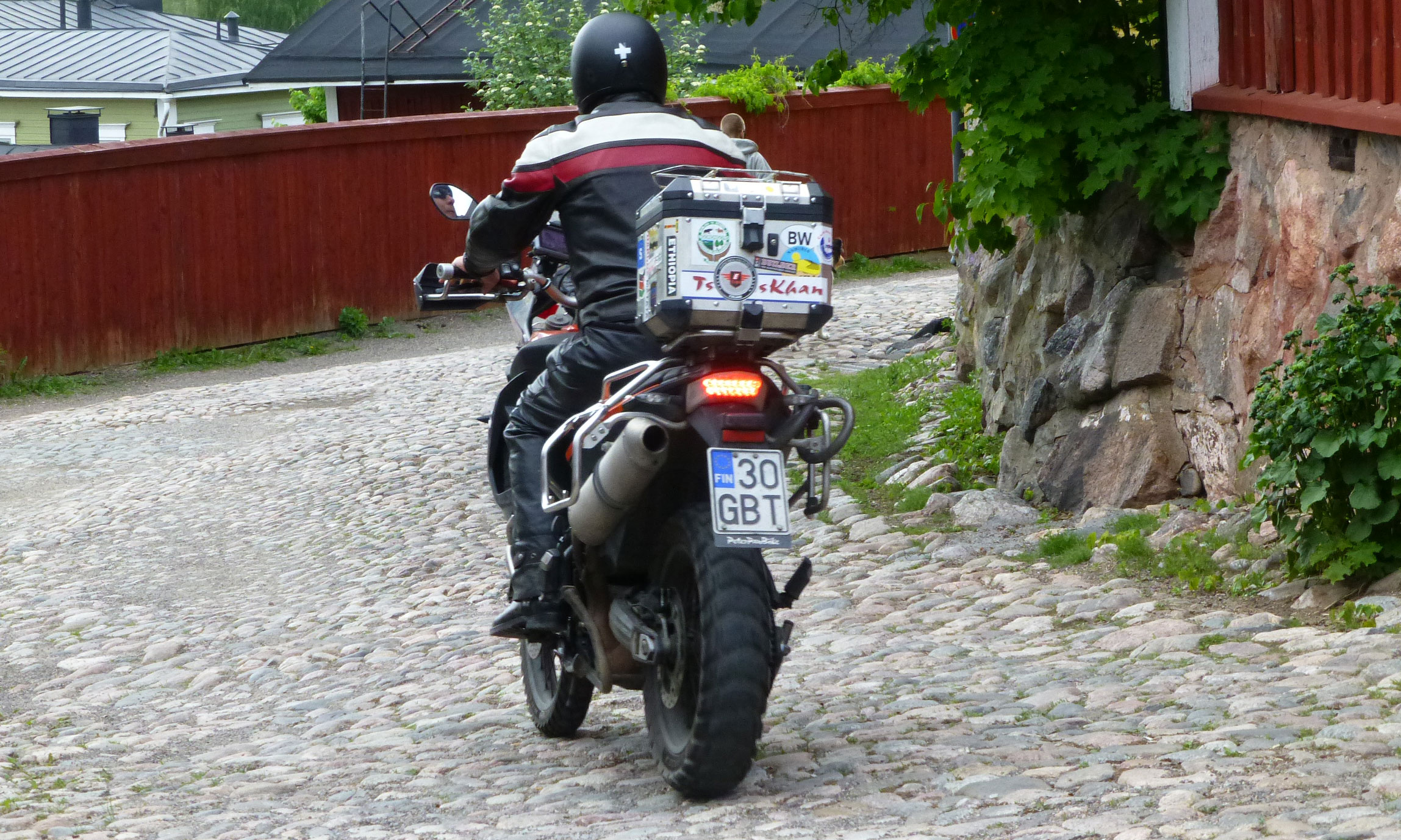 ° Flights from / to Helsinki
° Drinks with meals
° Personal expenses
GROUP SIZE
° Max. 10 + 1 motorcycles
° No limits if own group
° This tour is most fun if you drive alone. But however, it go'es with 2 on bike for very experienced bikers!
It's 50% gravel and 50% paved roads! Gravel roads base is hard, so do not worry too much even if you have never driven on gravel roads before. Nevertheless, you need to have done at least 2-3 good years of the motorcycling before doing this tour. Paved roads on this tour are mainly small and curvy! ... Fun to drive!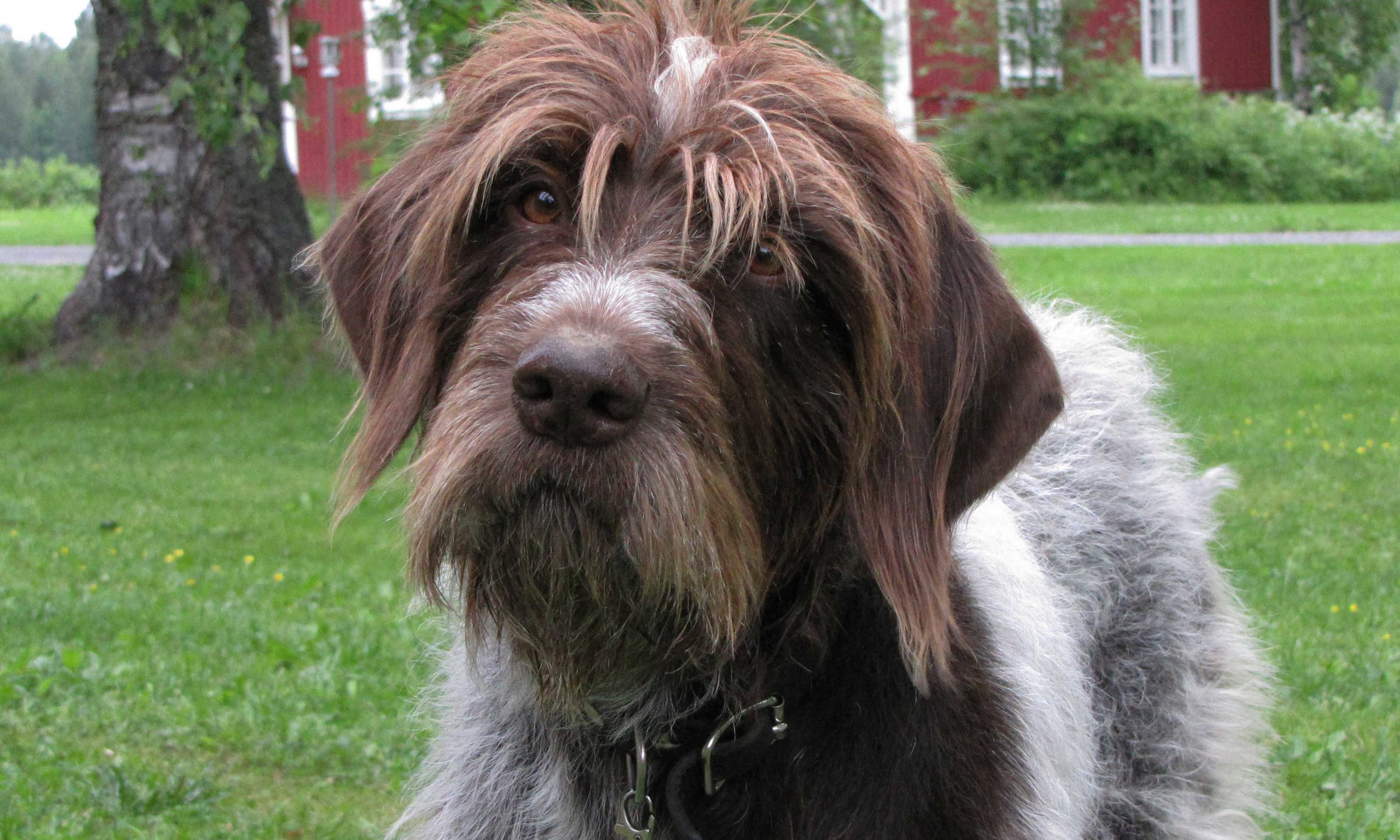 On 4 reindeer tours we are driving allroad- bikes! The days can be short in kilometers but longer in hours depending on the weather- and road conditions because we are also driving on the gravel roads! Accommodation as on three reindeer tours!
FLIGHTS TO / FROM HELSINKI
Finnair is flying several times a day to/from London and all European capitals. From Great Britan and Ireland there are daily straight flights also from Manchester Edinburg and Dublin! British Airways has also several straight flights from London to Helsinki!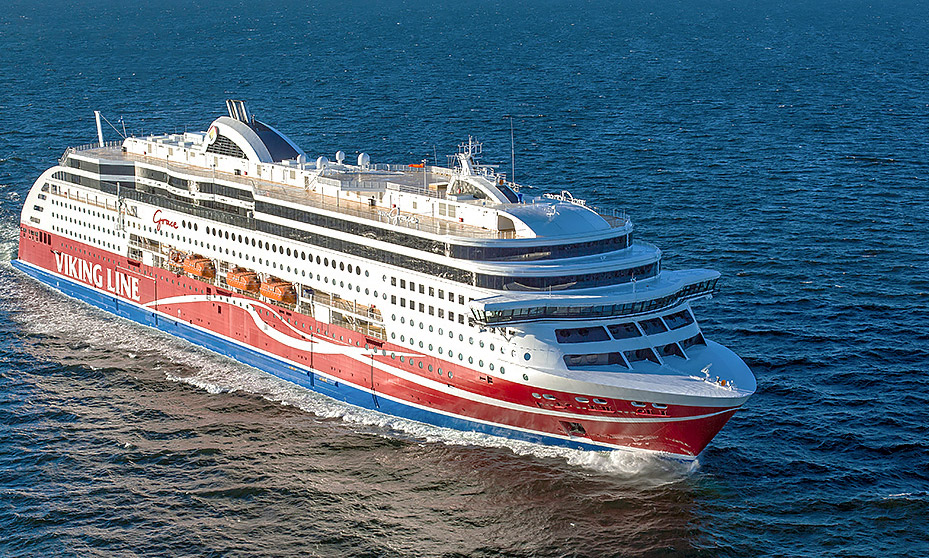 Are you coming with your own Bike from Estonia or Sweden ...
... or coming from Germany?
PASSENGER - Yes and no. If you are an experienced biker and have been on the gravel roads before so no problem! But if it is your first time on gravel, then you maybe prefer to drive alone!
DIETS AND ALLERGIES - If you have food allergies or special diets, please let us know before the tour starts! Normal vegetarian diet is no problem and we are pretty sure we find food for all other diets also!
LANGUAGE SPOKEN - This tour is guided in English! No need to learn Finnish for traveling with us. However, you might pick up a couple words of Finnish during the tour! :]
HOTELS - Hotels on this tour are good midrange hotels!
When you have paid your booking fee we will send you a Road Book about your tour and Finland. There is a lot of practical information fo your tour and your destination! Feel free also to call us if something. Our number is +358 50 3568639 and our email mail@peterpanbike.com
VISA - No visa needed on this tour if you hold a European, North-American, Australian or New Zealand passport. If you come from a country where from visa is required, we help you with that!