Back to 60's! Experience modern Russia and historic Russia on the same adventure to the east! Experience two different worlds in same. When you drive in Carelia district on the north and west side of lake Ladoga you realize fast, that nothing much has happened in last 60 years. The biggest change is that there are now less people than in 50's. When you drive into St Petersburg, you are driving to the most modern and vibrant area of Russia.
On your Karelia-adventure you will see and experience among other things... open water sea pools in Helsinki city center. Russian national drinks; Vodka & Shampanskoe! As well you know what is borch and seljanka when you fly home. You will experience Karelia's capital Petroskoi. You will experience also Suojärvi which is famous from nothing. And of course because you are on a motorcycle tour, there will be a lot of small quiet curvy roads. Sometimes with better pavement than some other times waiting for better pavement.
We have a ready 7 days program for you! All you have to do, is to choose the days for your group!
Back to the 60's! Come on a great adventure to Russia's Carelia with us!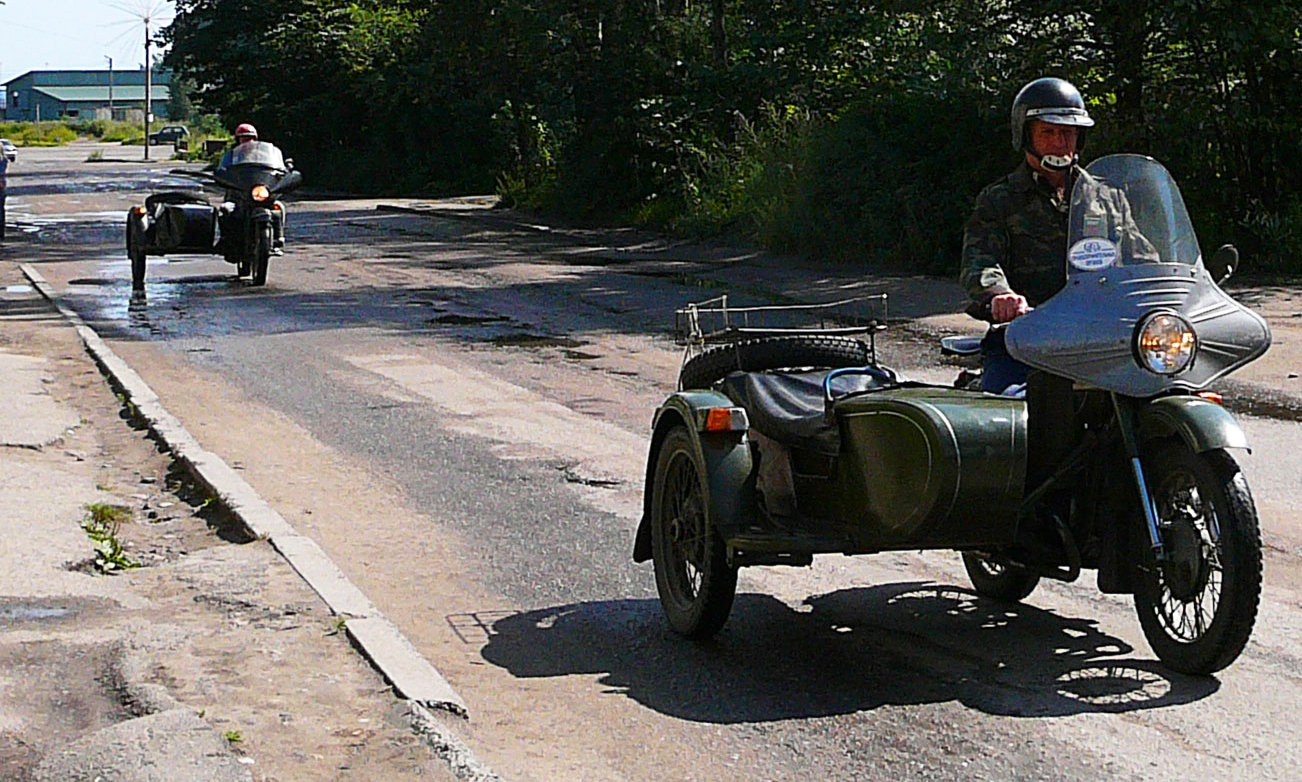 Driver & rental bike | from 1790 €
Driver with own bike | 1390 €
Passanger | 1290 €
Own room | 360 €
Prices are for a group from 8-12... if you are more or less, ask!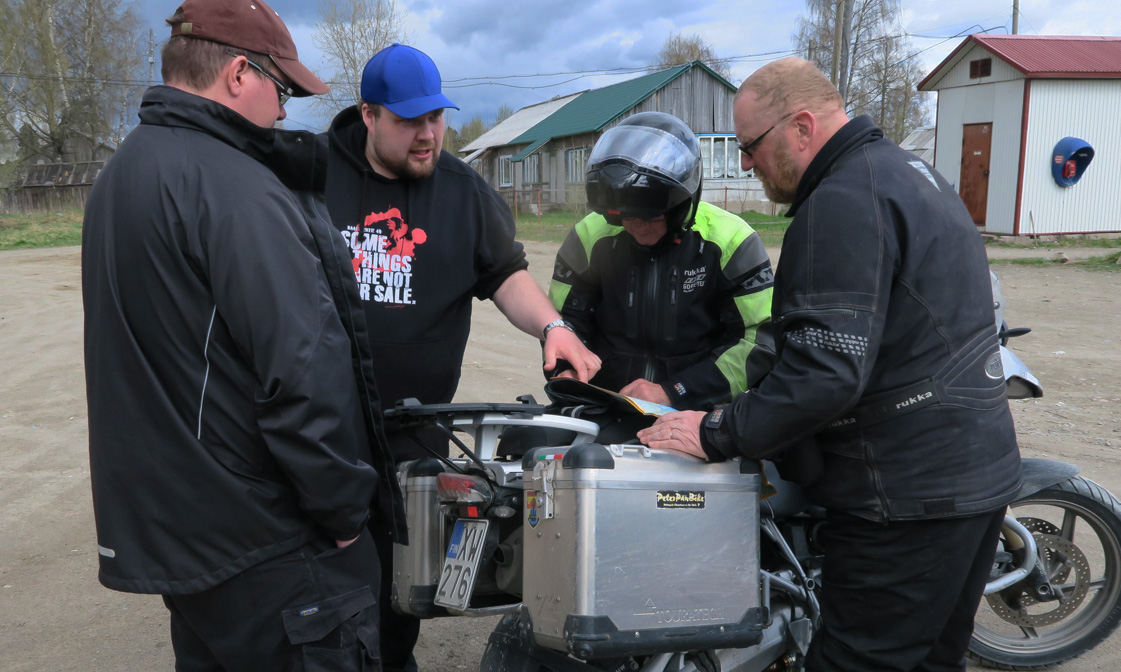 Symbols of meals which include the price | b = breakfast, l = lunch, d = dinner
D 01 | > Helsinki | d
We wish you arrive at your first hotel until 6pm. You will stay in a city center hotel. From the airport you reach your hotel easily with airport train or Finnair's airport bus. A bus is running every 20 minute and a train is running every 10 minutes. Before welcome dinner you can do what the Finns love do... go to Sauna! And this sauna is opposite presidents palace with open-air pools! At 8pm you will have welcome dinner with your tour leader. During the dinner your tour leader will give you a lot of info from coming days.
D 02 | Helsinki - Wyborg | 242km, 2h 44mn | b,l,d
Showtime. After picking up our bikes we are heading east. Our first stop is at unique Porvoo and there old wooded Porvoo. We take a little walk at the small narrow streets and have a coffee at lakeside. Hamina market square is a good stop for little lunch before crossing the border. We will be at the border around mid-afternoon. Sometimes border crossing is faster than some other times, but when we have all the stamps needed on the papers we continue to Wyborg, which was a vibrant Finnish city until second world war.
D 03 | Wyborg - St. Petersburg | 238km, 3h 26min | b,l,d
We drive to St Petersburg at the quiet coastal road which is following the shores of Gulf of Finland. When St Petersburg start to be close, you notice that you are not alone at all! But you fit in well and the first stop in Mr. Putin's birth town is Kronstad, a fortress island in front of St. Petersburg, which Peter the Great took from Sweden 1703. After Kronstadt, we drive to the Tsar's Summer Palace, which is somehow homely if you can call a palace homely. When we are done with the Summer Palace, we drive to the hotel and jump on one of the numerous canal cruisers and take a 1,5-hour cruise. Old St. Petersburg is beautiful like Venice with its hundreds of canals. We end our colorful day with a delicious Russian fiesta. You will learn what is borch and what is seljanka!
D 04 | St Petersburg - Petroskoi | 495km, 7h 36m | b,l,d
Today we have a full driving day. First half we drive on Murmansk Highway to the north. But on this tour we do not go to Murmansk, from Lodeljone Polje we turn towards Lake Ääninen on the smaller roads. Near Lodeljone Polje is one of the best borch places in whole the country! Our destination today is Petroskoi, which is also called mini-st.petersburg by the locals. Petroskoi is also the capital of Carelia district! There is no French kitchen tonight either, but next to our hotel is an excellent carelian restaurant!
D 05 | Petroskoi - Sortavala | 277km, 4h 53mn | b,l,d
Today it is easy to feel that you a really on the outer borders of Europa. Our small curvy roads today run in beautiful landscape, but yes some of them look also like they have been without maintenance since second world war! But there is not much other traffic and we are very much on our own with nature until mid-afternoon when we have Lake Ladoga in front of us. Overnight in Sortavala on the shores of Laodga.
D 06 | Sortavala - Helsinki | 514km, 6h 52m | b,l,d
If we had yesterday the worst roads by condition, so today we have some of the best Carelia have to offer! From Sortavala south, we drive on new pavement from a curve to curve all the way to Priozerk. From Priozerk we turn our bikes towards Finland and we are crossing the border in late afternoon... and when back on the Finnish side you feel a bit more homy! Our first city in Finland is Imatra, which is famous from it's MC-Roadracing competition. From Imatra we drive via Lappeenranta back to Helsinki and the driving of this tour start to be over! In the evening Sauna and farewell dinner.
D 07 | Helsinki > | 487km, 5h 44m | b,d
We say merci pokuu and kiitos paljon, hope to see you again with us and you are free to return to your home country. Or stay an extra night or two in Helsinki if you have time! Helsinki is not a bad place at all!
***
¡ Driving times given each day are non-stop -times according to Google maps ... ;) ¡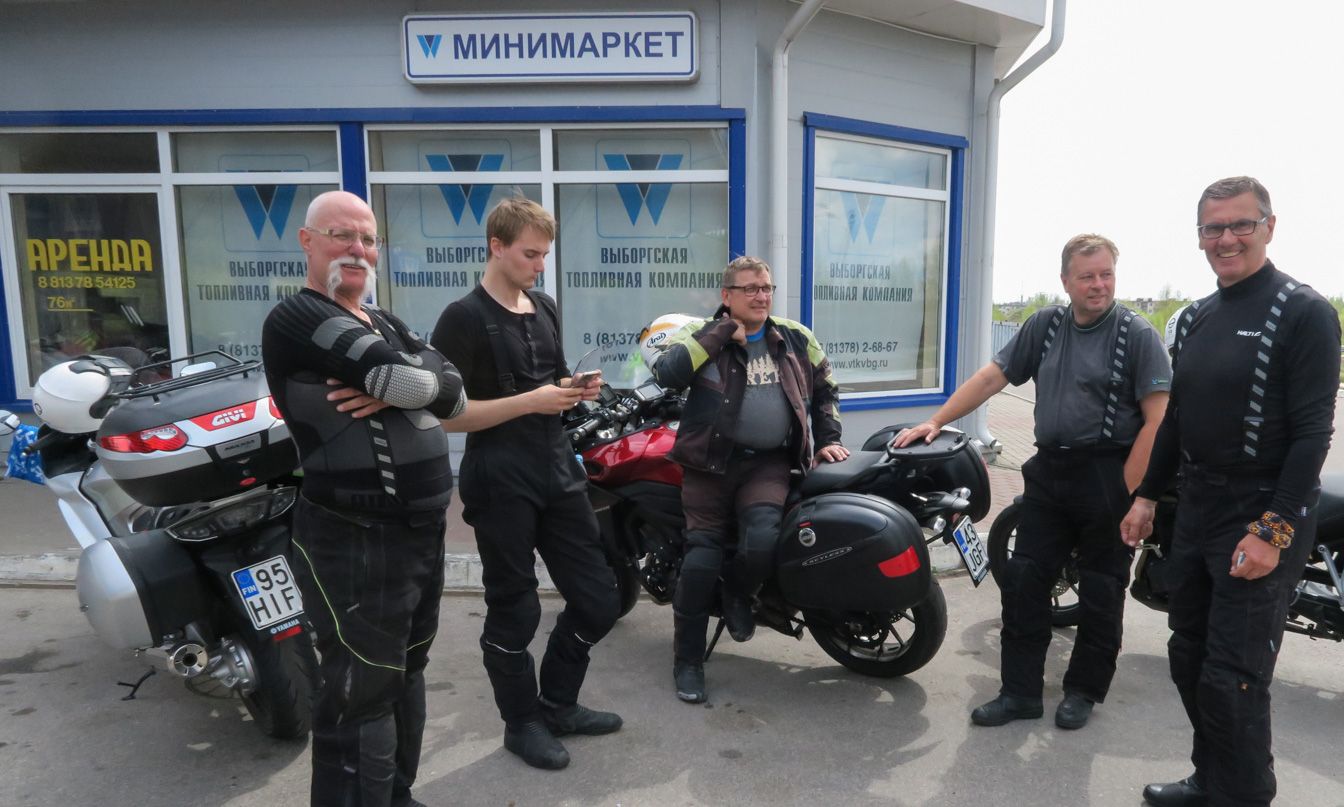 ° Professional PeterPanBike Tour leader
° Accommodation in 3-4 star hotels
° Service car for your luggage
° Breakfast 6x - days 2 to 7
° Lunch 5x - days 2 to 6
° Dinner 6x - days 1 to 6
° Motorcycle rental with insurance
° Fuel
° Canal cruise in St Petersburg
° Parking fees
° Flights from / to Helsinki
° Drinks with meals
° Personal expenses
GROUP SIZE
° Max. 10 + 1 motorcycles
° This tour is suitable to drive 2 on bike!
° No group size limit with own groups!
It's 30% gravel and 70% paved roads! And depending on the weather, gravel roads are more or less interesting if it is raining. But do not worry too much, the base is hard also on gravel roads! And we have always also a plan b. Nevertheless, it is good if you have at least 2 good years of motorcycle driving before doing this tour.
On 4 reindeer tours we are driving with allroad- bikes! The days can be short in kilometers but longer in hours depending on the weather- and road conditions because we are also driving on the gravel roads! Accommodation as on three reindeer tours!
FLIGHTS TO / FROM HELSINKI
Finnair is flying several times a day to/from London and all European capitals. From Great Britan and Ireland there are daily straight flights also from Manchester Edinburg and Dublin! British Airways has also several straight flights from London to Helsinki!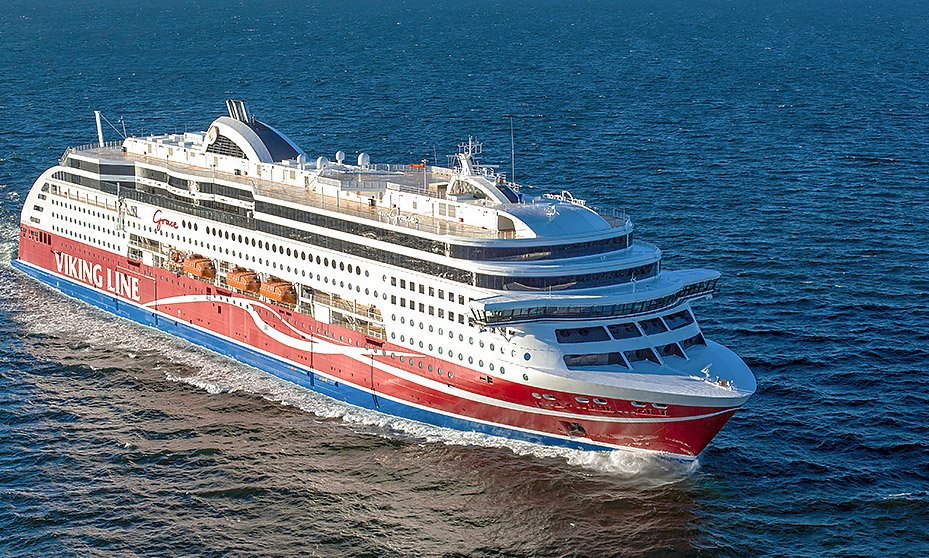 Are you coming with your own Bike from Estonia or Sweden ...
... or coming from Germany?
PASSENGER - Yes and no. If you are an experienced biker and have been on the gravel roads before so no problem! But if it is your first time on gravel, then you maybe prefer to drive alone!
DIETS AND ALLERGIES - If you have food allergies or special diets, please let us know before the tour starts! Normal vegetarian diet is no problem and we are pretty sure we find food for all other diets also!
LANGUAGE SPOKEN - This tour is guided in English! No need to learn Finnish for traveling with us. However, you might pick up a couple words of Finnish during the tour! :]
HOTELS - Hotels on this tour are good midrange hotels!
When you have paid your booking fee we will send you a Road Book about your tour and Finland. There is a lot of practical information fo your tour and your destination! Feel free also to call us if something. Our number is +358 50 3568639 and our email mail@peterpanbike.com
VISA - We all need a visa to Russia. We help you with that and give you detailed instructions how to apply it!