NORDKAPP - MURMANSK! The northern dimension! Do you want something special? Something different? Then this is for you! On this unique tour, you will have Helsinki - St Petersburg - Murmansk - Nordkapp - Kiruna in the same packet! Four countries as well; Finland - Russia - Norway - Sweden!
You will see and experience among other things... charismatic old towns including the unique wooden Porvoo, before heading east to the beautiful St Petersburg via Vyborg. Canal-cruise in the Venice-like old part of St Petersburg, visit the fortress island Kronstad followed by exploring Peter the Great's Summer Palace where the bold and the beautiful once had their own little game of thrones. After soaking in St Petersburg's glorious history, Russian Karelia sucks you into a timeless zone, where time simply seems to have stopped. Murmansk, finally, allows you to experience that unique nightless night, as the sun's up all round the clock. Being up at the Arctic Circle, we'll surely go say hi to Santa too in his workshop in Rovaniemi, would be rude not to! Before Santa and arctic circle you have one of the big highlights on this tour, Nordkapp, the place where the road ends in Europa. Most northern point in Europa!
Experience Nordkapp and Murmansk on this unique adventure!
Driver & rental bike | from 3990 €
Driver with own bike | 2790 €
Passanger | 2490 €
Own room | 860€ €
All bikes and prices are listed on the booking page!
Nordkapp - Murmansk - St. Petersburg motorcycle tour itinerary
- Meals which include the price are marked; b = breakfast, l = lunch, d = dinner -
D1 | > Finland | Helsinki | d
Welcome to big small Helsinki. We wish you can arrive to your hotel until 6pm… and have a sauna as Finns do! Welcome dinner and tour info at 8 p.m.
D2 | Finland | Helsinki - Kuopio | b,l | 397km
Bike info, paperwork and we're ready to roll. You will have a beautiful ride today! You will have some great parts of Lake Finland on your route! And you are driving the biggest part of the day on small fun roads! In the evening, you will have the most famous dish in Kuopio. That is "Muikut Muussilla", which is traditional finger fishes with delicious mashed potatoes.
D3 | Finland | Kuopio - Rovaniemi | b,l | 530km
Go north! Today we drive north all the day and in Rovaniemi, you can notice that it is coming dark later than in the north! And yes, there is no lack of light hours in the Scandinavian summers! Today you will also notice that there is a lot of empty space in this country. Finland is one of the less populated countries in the world! Rovaniemi, your destination of the day is the capital of Lapland with it's all 35000 inhabitants!
D4 | Finland - Sweden | Rovaniemi - Arctic Circle - Kiruna | b,l | 341km
Today's highlight is not more or less than the home of Santa Claus. Yes, the Santa we all know lives and work just outside Rovaniemi year around except 24th and 25th of December when he is very busy! Santa's home and workshop are on the Arctic Circle. He speaks fluent Finnish and listen fluently 105 other languages!
D5 | Sweden - Norway | Kiruna - Sörkjosen | b,l | 474km
In the early afternoon, we say goodbye to Sweden and drive to Finland. Last 'city' in Sweden is Riksgränsen. If you love or like cross-country skiing, there is a mid-summer competition here every 3rd weekend of June! After Riksgränsen there starts to be lack of straights. Roads start to bend on thousands of curves! And it is like that all the way to Sörkjosen!
D6 | Norway | Sörkjosen - Honningsvåg | b,l | 377km
Norway from curve to curve continues from morning to the evening... but do not worry, in Russia, you will have a couple of straights! The landscape today is also something between great and awesome... but however, remember to stay on your own side of the road in the curves!
D7 | Norway | Honningsvåg - Nordkapp - Tana | b,l | 435km
Today is the day! The day when you will drive to the most northern point in Europa! Nordkapp! And as you can image, the road to Nordkapp is magnificent... let's keep thumbs and toes we have a clear day today! But if not, Nordkapp is a great experience anyway in all weather conditions! From Nordkapp we drive to Tana for the night!
D8 | Norway - Russia | Tana - Kirkenes - Murmansk | b,l | 354km
Go east! And that east is first Norway's last city Kirkenes and then Russia's lost city Nikel! There is a visible difference between those two cities! And there are some differences also between Norway and Russia! :] Whatever time we arrive at the exotic city of Murmansk, we will still have daylight. Murmansk is a kind of Arctic city. In summer day temperatures can be anywhere between +3 and +30 Celsius. In the winter much colder!
D9 | Russia | Murmansk | b
This day devoted to the northern dimension! Murmansk of Russia! From breakfast, we drive to Alyoshalle. A besieged concrete troop who has been erected in memory of soldiers who died in World War II. From Alyosha to ms Lenin, now a museum in the city's harbor. Before a nuclear icebreaker! After ms Lenin, we continue to the Museum of Northern Fleet! That's the cultural part of that day. Rest of the day is yours as you like!
D10 | Murmansk - Belomorsk | b,l,d | 635km
To Murmansk Highway and towards the south. Murmansk Highway is one of the kind; strange suburbs, raindeers, mountains and deserted road! The main road between Murmansk and Belomorsk is not too busy, but you see a car now and then! We end our day to Belomorsk, a small town on the shore of the White Sea, where time seems to have stopped 50 years ago. Don't expect anything fancy here. But there is everything you need; bed, food and vodka.
D11 | Russia | Belomorsk - Petrograd | b,l | 430km
We believe that you have felt already a couple times that you're far from home, and it is also easy to feel that in the Belomorsk's morning! And it is same in the whole Russia's Carelia. No unnecessary changes in 50 years! Belomorsk is a very typical small city in Carelia district. Not many politicians in Moscow even know that this place exists. All is different in Petrograd, it's the capital of Carelia and a university town!
D12 | Russia | Petrograd - St Petersburg | b,l | 386km
Today to St Petersburg! Venice of the north! Russia has many faces and St. Petersburg is a shining face. A vibrant international Metropol! In St Petersburg, we should be in the late afternoon. In the evening we stroll around the historic city-center and jump on one of the numerous canal cruisers for a 1,5hour cruise. Old St. Petersburg is beautiful, it's like a pearl!
D13 | Russia | St. Petersburg | b
St Petersburg as you like. You have a lot of choices; Summer Palace, Winter Palace, Vodka museum, Kronstadt, Pushkin and so on... yes, you can't see everything in a day but you will get a good picture how St. Petersburg was in the era of Tsars!
D14 | Russia - Finland | St. Petersburg - Helsinki | b,l, d | 398km
Time to say goodbye to exotic Russia. From St Petersburg, we drive to Vyborg, a former Finnish city. Lunch in the medieval round tower and to the border! In Finland, we take a late afternoon coffee in the unique wooded Porvoo. And from Porvoo, we drive the old King Road back to Helsinki where it is time to have a sauna after returning bikes. After Sauna farewell dinner!
D15 | Finland | Helsinki | b
We say thank you, merci pokuu, kiitos paljon, hope to see you again! ... and you are free to return to your home country. Or stay an extra night or two in Helsinki! If you have time! Helsinki is not a bad place at all!
° Professional PeterPanBike tour leader
° Accommodation in good 3-4 star hotels
° Breakfast 14x (days 2-14)
° Lunch 11x (days 2-8, 10-12 and 14)
° Dinner 3x (days 1, 9 and 14)
° Motorcycle rental
° Motorcycle insurance
° Fuel
° Parking fees
° Canal cruise in St. Petersburg
° Transfers to/from bikegarage
° Picture book from tour
° Help with Visa application
° Flights from / to Helsinki
° Visa to Russia
° Meals, entrance fees, museum fees not mentioned in itinerary!
° Drinks with meals
° Personal expenses
GROUP SIZE
° Max. 10 + 1 motorcycles
° This tour is very suitable to drive 2 on bike!
° No group size limits if own group!
On Nordkapp tour we drive on paved roads in all countries. And in Russia, the quality of roads are not any better or worse than in Finland, Norway or Sweden... mainly! But yes, if you come with your own bike everything goes also custom bikes! We have had many Harleys, Intruders and so on, on our Murmansk tours!
This is our most common type of tour with clean and good mid-range hotels and motels from 2 to 4 stars. Kilometers from 200 to 600 a day. We will stop at the main attractions on the way. The normal length of a driving day is about 8h.
FLIGHTS TO / FROM HELSINKI
Finnair is flying several times a day to/from London and all European capitals. From Great Britan and Ireland there are daily straight flights also from Manchester Edinburg and Dublin! British Airways has also several straight flights from London to Helsinki!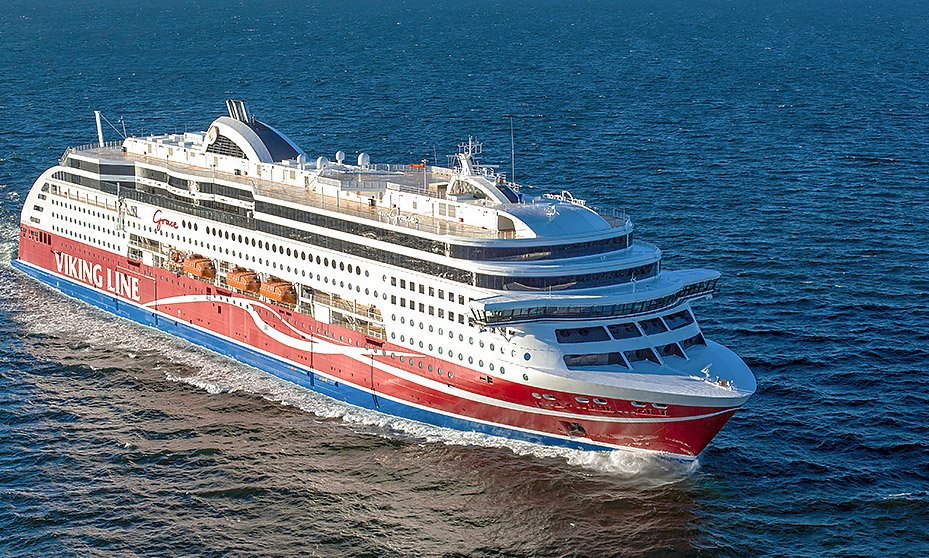 Are you coming with your own Bike from Estonia or Sweden ...
... or coming from Germany?
PASSENGER - Yes. This tour fits very well also for two on bike!
DIETS AND ALLERGIES - If you have food allergies or special diets, please let us know before the tour starts! Normal vegetarian diet is no problem and we are pretty sure we find food for all other diets also!
LANGUAGE SPOKEN - This tour is guided in English! No need to learn Finnish for traveling with us. How ever, you might pick up a couple words of Finnish during the tour! :]
HOTELS - Hotels on this tour are good midrange hotels!
When you have paid your booking fee we will send you a Road Book about your tour and Finland. There is a lot of practical information fo your tour and your destination! Feel free also to call us if something. Our number is +358 50 3568639 and our email mail@peterpanbike.com
VISA - We all need visa to Russia. We help you with that and give you detailed instructions how to apply it!