PETERPAN BIKEWORLD | YOUR LOCAL TOUR OPERATOR for DESTINATION GLOBE!
WHAT PETERPANBIKE WORLD?
PeterPan BikeWorld is a private motorcycle tour company, based in Tallinn, Estonia. PeterPanBike organizes motorcycle tours for small groups. Our destination is the Globe… one and only of the kind… atleast what we know! :)
PeterPan BikeWorld started to operate in January 2018, but PeterPanBike Finland has been on the road since 1998 when it was founded by me, Peter Ruotsalo. Since it's launch I have been running the company. Today I focus on tours for english speaking bikers to Scandinavia, Russia, Europe and the World! PeterPanBike Finland continues to offer motorcycle tours around the world for its Finnish clients with a new management.
PeterPanBike's First Tour!
Agra to Helsinki 1998!
PeterPanBike's first motorcycle trip took place in September 1998 and can not be described as a short trip. At that time I and a group of 10 bikers decided to go to India, to Agra, and buy 10 new Enfield Bullet Machismo 500cc motorcycles. We drove these 10 bikes from Agra to Finland. The adventure took six weeks and I say still, that those were the best 6 weeks on the road in my life! 2018 PeterPanBike Finland is again Enfield India tour. Now with a bit different route! The Enfield from 1998 is standing in our office!
Pan America 2008 | Anchorage - Ushuaia
Another big motorcycle adventure made by PeterPanBike was PanAmerica trip in 2008. The tour lasted 3 months. We started from the Anchorage in Alaska and ended it in Argentina's Ushuaia, the most southern end of South-America.
Two years later, in 2010, I took a group of customers up to Nordkapp (Northern Cape) in Norway, the northernmost point of Europe, and from there we started our colourfull adventure (Trans Africa) down to Cape Agulhas, the southernmost point of Africa! The third big adventure I made was Tsinghis Khan adventure in 2012.
Trans Africa & Tsinghis Khan & Bali Express
Trans Africa in 2010 was a great adventure from the northest poin of Europe to the southest poin of Africa… Nordkapp - Cape Agulhas!
2012 I made an adventure that visited all "-stan countries", with the exception of Pakistan and Afghanistan, Tsinghis Khan. Of course, Georgia, Armenia and Azerbaijan were included on the way home.
My last big adventure is Bali Express 2017. I drove with a group of Finnish bikers from Helsinki - Finland to Bali in Indonesia!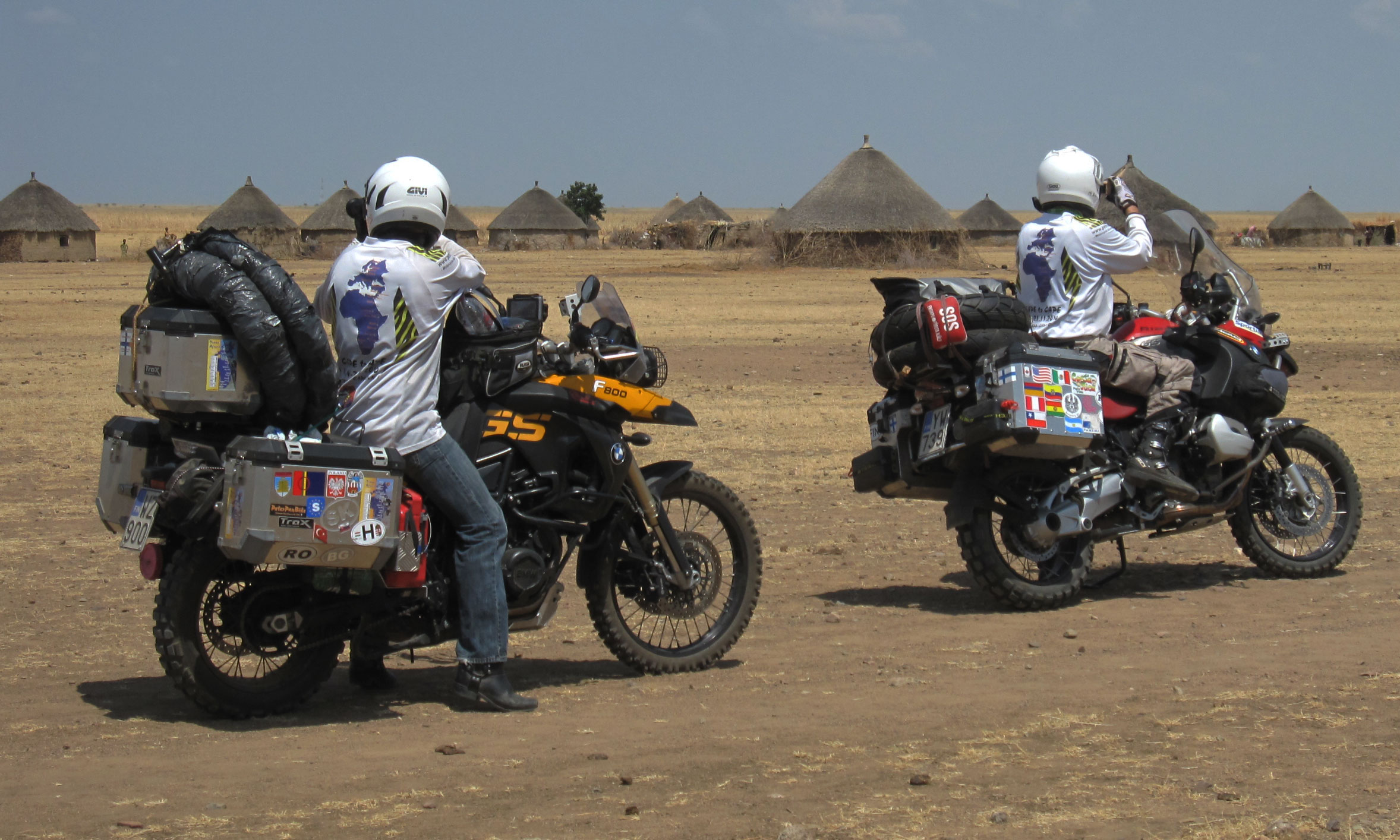 99 COUNTRIES WITH CUSTOMERS
The aim of PeterPan BikeWorld is to be the largest but the best motorcycle travel agency on our great Planet Earth. Today, PeterPanBike Finland has been driving with it's customers in 99 countries! Personally I have done 97 country with biker groups… so far :) See you On the Road!
With Best Biking Regards!
Peter Ruotsalo
Entrepreneur & Motorcycle driver!