Missing those good old commie days? Or wondering how lavishly the Tsars used to live during their own little game of thrones? Now you can relive the dream with PeterPanBike on a one of a kind 6-day time travel tour aboard what else but a motorcycle! Best way to see Russia! You will start from Helsinki and continue east. You will see and experience among other things... eating and sleeping like a true Tsar, commuting like a Soviet militant. Cosy nights in intriguing hotels, including 4-star Katajanokka, once functioning as a prison in Helsinki. Drive down the Gulf of Finland onto one of Europe's prettiest cities, St. Petersburg and its scenic surroundings. Get in the true Tsar spirits visiting Russia's very own 'Versailles' Peterhof and stay at a luxurious 5-star State Hermitage Hotel like you were Peter the Great yourself. And in the end you will experience beautiful Estonia. Former Soviet country and today a very vibrant member of European Union!
We have a ready 6 days program for you! All you have to do, is to choose the days for your group
Experience Helsinki - St Petersburg - Tallin!
Driver & rental bike | from 1690 €
Driver with own bike | 1190 €
Passanger | 1090 €
Own room | 320€ €
Prices are for a group from 8-12... if you are more or less, ask!
Symbols of meals which include the price | b = breakfast, l = lunch, d = dinner
Day 1 | Finland Helsinki | d
Welcome to Helsinki! On this tour we will put you straight away in jail! But maybe you'll feel comfortable; the old jail in Helsinki City Center is today a cozy 4-star hotel today. Welcome dinner and tour info at 8pm at restaurant Bellevue, a Russian restaurant, of course, so you start to adapt your mind to the East. And yes. We hope you arrive at your jail until 6pm!
Day 02 | Finland - Russia | Helsinki - Porvoo - Wyborg | 251km, 4h 3m | b,l,d
From Helsinki we go straight to the old Kins Road and we follow that to the awesome Porvoo. Especially the old Porvoo is a very special place in Finland. After a coffee and ice cream we continue on Kings Road on other 40km, use E18 for a while and jump back to Kings Road after Hamina! You, we, nobody ever knows how long it takes to cross the border, therefore we take a lunch on Finland's side before crossing. Queuing is more fun with a full stomach! From the border you drive to Vyborg, an old Finnish city annexed to Russia after the Second World War. In the evening, dinner at the "Round Tower" restaurant, one of the best restaurants in the city in a beautiful building dating from the 16th century. Before the meal, you will have had time to take a nice walk in the city.
Day 03 | Russia | Wyborg - Primorsk - St. Petersburg | 240km, 4h 26m | b,l,d
From Vyborg to St. Petersburg you will drive on the small coastal road that follows the Gulf of Finland. This is a great quiet road until you start to be in Saint Petersburg! But instead of driving straight into the city we turn to the dam road and visit Mr. Putin's hometown, Kronstad. It has been in the history also main port and defense fortress for St. Petersburg. Kronstadt is situated on the island of Kotline, in the Bay of Neva, at the bottom of the Gulf of Finland. This island was taken in 1703 from Sweden by Tsar Peter the Great. From Kronstadt, you will drive to mini-Versailles, Peter The Great's Summer Palace! And from Summer Palace finally to St. Petersburg itself and to your hotel. You will end your colourfull day with a canal cruise! St. Petersburg is also called as Venice of the north!
Day 04 | Russia - Estonia | St. Petersburg - Narva-Joesuu | 172km, 2h 36m | b,l,d
In the morning you will visit the fabulous Winter Palace, the official residence of the Russian Tsars between 1732 and 1917, this former imperial palace is now part of the Hermitage Museum complex. At the beginning of the Russian Revolution, it became the seat of the Provisional Government which dismissed the Emperor by decree of February 1917. Inside, everything is sumptuous, opulent, luxurious, in honor of ancient majestic Russia. Winter Palace has 1500 rooms, 1786 doors, 1945 windows and 117 stairs! After the huge palace it is time for a small lunch and the road to Estonia! When we have our stamps in our passports we do a short drive to the Spa city Narva-Joesuu. And as you already guessed, tonight is a spa evening!
Day 05 | Estonia - Finland | Narva-Joesuu - Tallinn - Helsinki | 311km, 6h 13m | b,l
From Narva-Joesuu you will have a little less than 3h drive before arriving to Estonian capital, Tallinn. Old Tallin in the city center is a pearl! An old Hansa-town full of small alleys between gorgeous buildings. And yes, we have to leave our bikes for an hour or two and take a walking tour to Old Tallin. Crossing the Gulf of Finland takes 2 hours. On the ferry we have a huge buffet. It is also a late lunch and farewell dinner! When on the soil of Finland, it is time to return our bikes, time to have a sauna and a sauna beer! And the city center is just behind the hotel door if you feel to enjoy Helsinki by night!
Day 06 | Finland | Helsinki > | b
End of the tour. Time to say thank you and goodbye... and we hope we see you again! If you have time, it is not a bad idea to spend an extra night or two in Helsinki!
***
¡ Driving times given each day are non-stop -times according to Google maps ... ;) ¡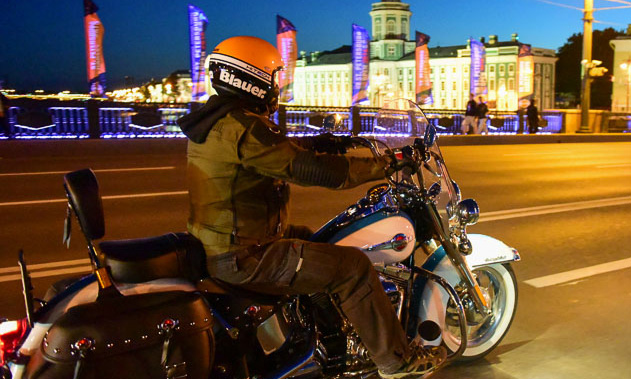 ° Professional PeterPanBike Tour leader
° Accommodation in good 3-4 star hotels
° In St Petersburg 5 star hotel!
° Service car for your luggage
° Breakfast 5x (days 2 - 5)
° Lunch 4x (days 2 - 4)
° Dinner 5x (days 1 - 5)
° Motorcycle rental
° Motorcycle insurance
° Fuel
° Entrance fees to Summer- & Winter Palace
° Tallin - Helsinki Ferry
° Transfers to/from bikegarage
° Picture book from tour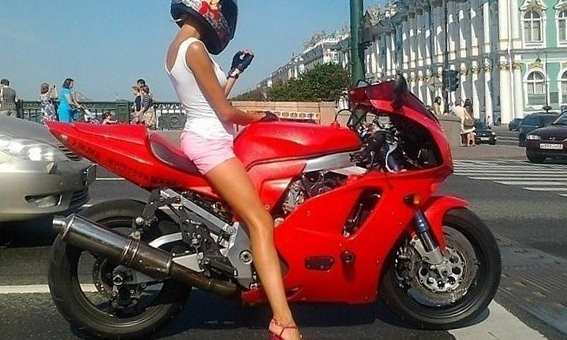 ° Flights from / to Helsinki
° Visa to Russia
° Meals not mentioned in itinerary!
° Drinks with meals
° Personal expenses
GROUP SIZE
° Max. 10 + 1 motorcycles
° This tour is very suitable to drive 2 on bike!
° No group size limits if own group!
On Tsar of Russia tour, we drive on paved roads. And in this part of Russia, the quality of roads are not any better or worse than in Finland... mainly! But yes, everything goes also custom bikes if you come with your own bike. The coastal road from Wyborg to St Petersburg is beautiful, but not the best road in Russia. Although it is not too bad and we take it easy!
This is much like the trip with 1 reindeer. Differences are that the driving days vary and are a bit longer. Hotels are 3-4 stars. If there is a luggage car, it is mentioned in the section 'what is including the price'. Km per day between 150 and 350.
FLIGHTS TO / FROM HELSINKI
Finnair is flying several times a day to/from London and all European capitals. From Great Britan and Ireland there are daily straight flights also from Manchester Edinburg and Dublin! British Airways has also several straight flights from London to Helsinki!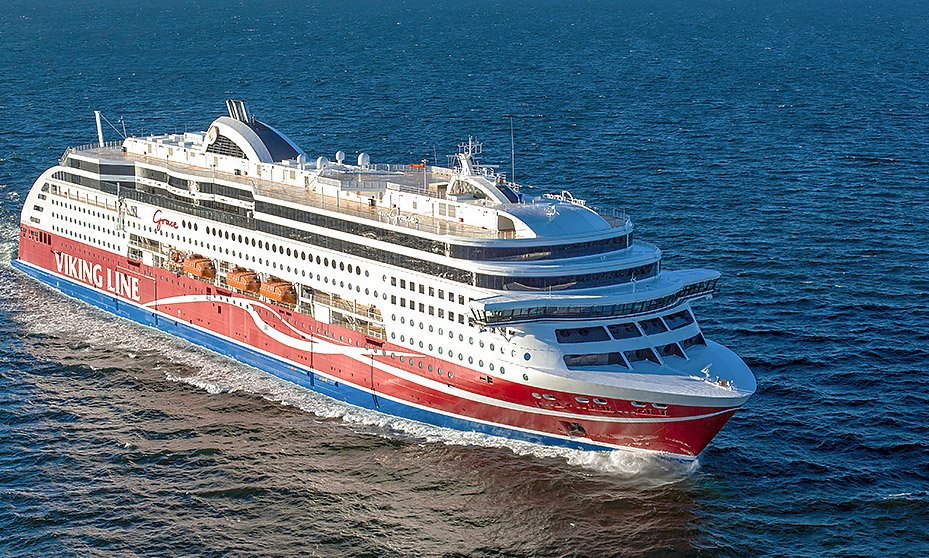 Are you coming with your own Bike from Estonia or Sweden ...
... or coming from Germany?
PASSENGER - Yes. This tour fits very well also for two on bike!
DIETS AND ALLERGIES - If you have food allergies or special diets, please let us know before the tour starts! Normal vegetarian diet is no problem and we are pretty sure we find food for all other diets also!
LANGUAGE SPOKEN - This tour is guided in English! No need to learn Finnish for traveling with us. However, you might pick up a couple words of Finnish during the tour! :]
HOTELS - Hotels on this tour are good midrange hotels!
When you have paid your booking fee we will send you a Road Book about your tour and Finland. There is a lot of practical information fo your tour and your destination! Feel free also to call us if something. Our number is +358 50 3568639 and our email mail@peterpanbike.com
VISA - We all need a visa to Russia. We help you with that and give you detailed instructions how to apply it!