10 REASON WHY TO TRAVEL WITH PETERPANBIKE?
PeterPanBike is a small company where everybody is somebody! We love to ride, we love the life and we realize that life is now! And we believe that there is a small PeterPan living inside every biker! A Biker Hero who wants to live in the moment when he or she is on the bike! When we are on the bikes, we are always traveling with a small group That means that you have all the benefits of a pre-planned trip and almost the flexibility of an independent trip.
We know Scandinavia, Russia and Europa and the roads of the areas. All our tour leaders love to take you on the best motorcycle roads available for each tour! And believe it or not, we have a lot of great biking roads in Finland! And naturally, we want to show you the biggest attractions on the way!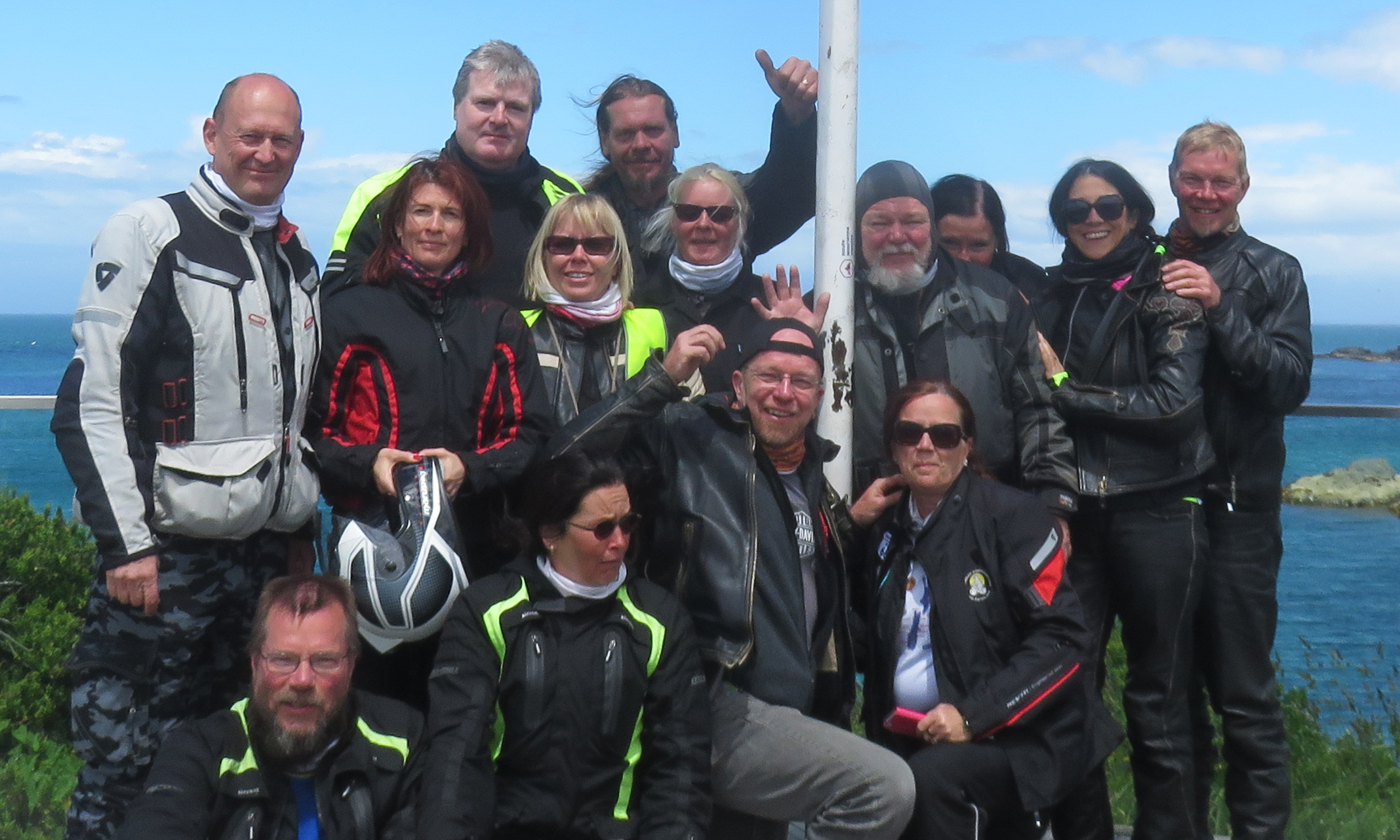 No travelmate and driving alone feels dull? Do not be afraid to join a tour alone... you can be sure that you meet other bikers who have the same passion for biking. And it happens often, that our customers make lifetime friendships on our tours! And because the groups are small everybody is somebody. PeterPanBiken group sizes are maxed to 10 bikes + tour leader!
Many bikers who have before prefered to travel alone are also very satisfied to travel with us. Having a pre-planned program makes life easier for the rider on a trip. No need to choose from roads you do not really know or make reservations. Everything has already been taking care of and prepared for you, you just need to drive and enjoy your journey.
4 | WE KNOW OUR OUR COUNTRY AND OUR NEIGHBORS
For 18 years, PeterPanBike Finland has taken bikers around the world. To be exact we have been driving with our customers 97 different countries since 1998! And of all these countries we know Finland, Russia and the Baltic Countries best. Here we have been driving years and often just for fun with our friends!
Many ex-loners are today in a busy work and have a limited amount of days of! We have been driving all our tour routes in advance and know how much time we need for what... and we are pretty sure that with PeterPanBike you will see and experience in a week same things that would take take two or three weeks alone!
We know very well that motorcycling is never 100% safe. But our tour leaders are always aware of the road conditions during the trip. As well they know where to go and where not to go in Russia.
Finland is a very quiet and save a country and also Russia when you know the places. Also all our tour guides have First Aid skills!
We do not take you on the tours to Michelin-restaurants, but we love to eat well in restaurants which fit for bikers. Also you will taste on all our tours local specialties of Finland! Depending on the tour, you will learn such things like; lötrsy, muikut & muusi, poronkäristys, loimulohi, saunamakkara, sillipöytä and so on... :]
Our tour leaders know extremely well, that when they are with you they are working. But still, they are not with you because they must. They are with you because they want to. They love to drive and they love to share!
You are not tied to the group every day if you do not want. If you want to have an adventure day on your own, you will get the coordinates where you have to be in the evening from your tour leader in the morning! And whenever you need you can call your tour leader during the day! He or she will call you back when the helmet is off!
Our slogan in PeterPanBike have been for years, Life is Now! We keep it in our minds also our self every day... and that is also one big reason why we are doing this. We love to ride and we love to show you our beautiful country and exotic Russia! Shere your life with us!